Congenital scoliosis is a condition where there is deformity in the spine present at birth, but will usually only be discovered as the baby continues to grow. Some of the reasons causing this type of scoliosis are abnormally shaped or fused bones in the spine that do not grow or fuse correctly. Kyphosis can be prominent here as well. Treatment should be individualized based on defects present and remaining growth. Emphasis here is to leave defects alone that do not need surgery, and to treat defects early that have large deformity potential.
Case Study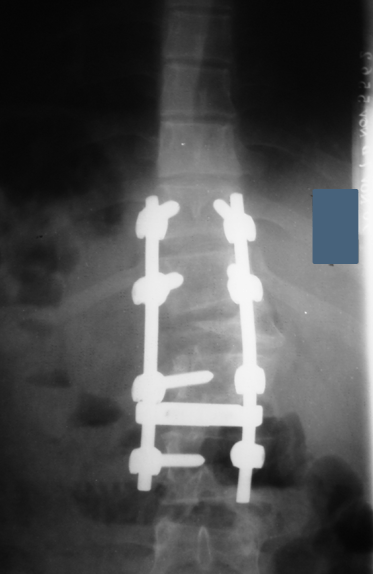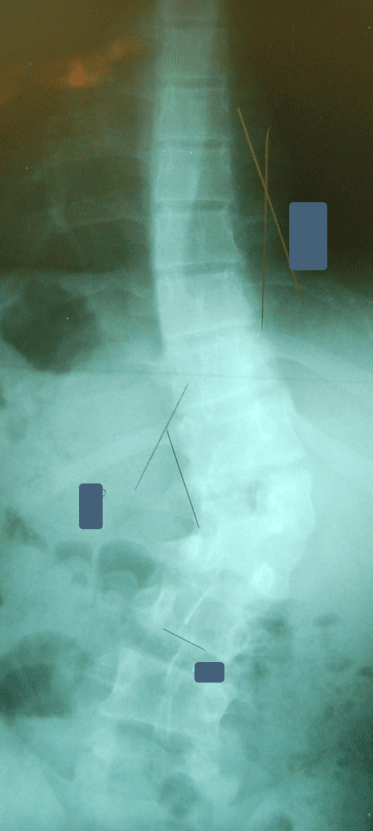 Progressive Congential Hemivertebrae
This 13 year old boy had a congenital hemivertebrae and anterior failure of formation at L1 giving him a 45 degree scoliosis and a 70 degree acute kyphosis. He was feeling worsening pain with time.
A complex osteotomy of his spine was performed, resecting the hemivertebrae but also correcting the kyphosis, with reconstruction from T11 to L3. 3 years later he has no back pain, no deformity, and has no physical limitations.