Our spine Internet site acts as on-line spine encyclopedia. In addition, as a free community service, Scoliosis Texas mails out Home Remedy Books on a limited basis to residents in the Austin area. If you live in the area, and would like a copy, complete the form and we will mail one to you over the next two weeks.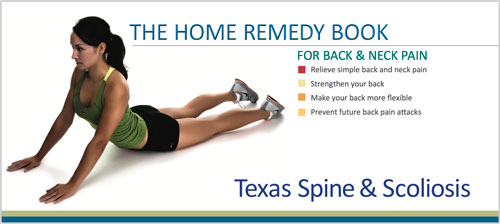 Home Remedy Book Form
Fill out this form to receive a free home remedy book.