Adolescent Idiopathic Scoliosis
Age at surgery: 15
Years since surgery: 1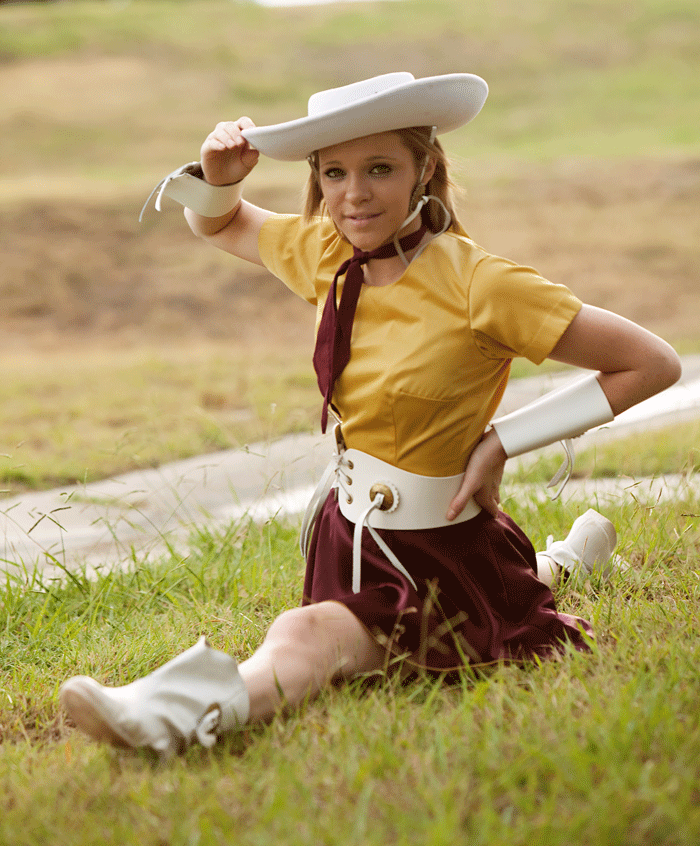 Stephanie had scoliosis picked up at the age of 14 years old. Her mother Amy found Dr. Geck, a physician who specialized in scoliosis and spinal deformity care. Her curve was already 38 degrees. "I am a dancer and a cheerleader and I felt like it was holding me back," says Stephanie. "I was out of breath all the time and just wasn't feeling the way I should."
Dr. Geck took x rays and explained that Stephanie and her mom Amy that she had adolescent idiopathic scoliosis, the most common kind of scoliosis. The word "adolescent" refers to the age group, "scoliosis" refers to the abnormal spinal curve, and "idiopathic" refers to the fact that the origin of the curve was once not known. "Now we know that these curves are genetic, and have to do with abnormal spine growth," says Dr. Geck.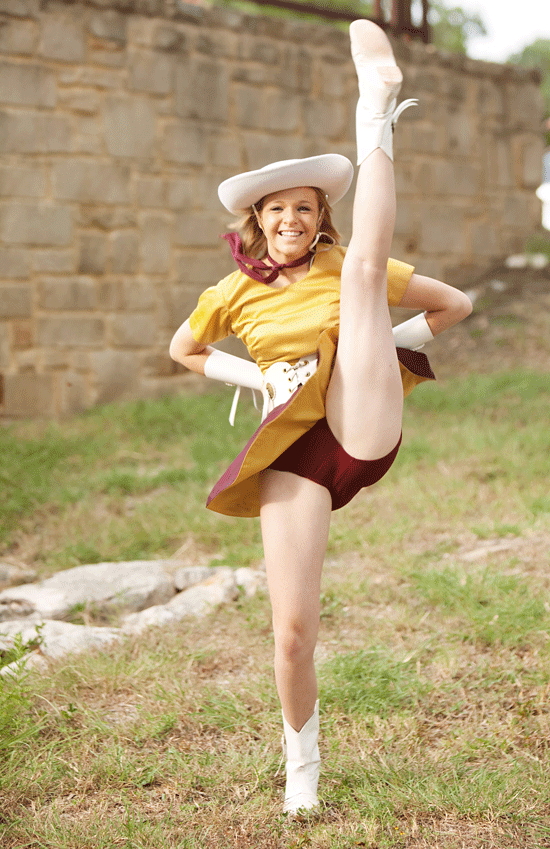 Dr. Geck prescribed conservative treatment first, which included bracing. Bracing is an attempt to reduce the risk of progression of the curve. In Stephanie's case, it did not work. She and her mom, Amy, returned to see Dr. Geck with a curve that had progressed 10 degrees to 48 degrees in the brace, with significant remaining growth left, putting her at risk for continued progression in the short term. She also had a case of reduced lung capacity which her pediatrian thought the scoliosis contributed to. "We had a progressing curve, a spinal deformity that Stephanie and her mother did not like, and possibly early lung issues," recalls Dr. Geck.
"I slouched a lot and I felt like I was starting to look funny in clothes," says Stephanie. "I already had a slight case of reduced lung capacity, my pediatrician also played a part in helping me decide that this would be the best thing for me."
In a series of counseling visits, Dr. Geck explained their options that included further bracing, observation, or surgery. He explained for her that minimally invasive surgery was an option, in which the traditional "open" incision was replaced be three small incisions instead of a long one. Put minimally invasive figure here.
Potential benefits included a faster recovery, less pain, maintenance of muscle function, and less blood loss. . "Once curves approach 40-50 degrees, they are at risk for progressing into adulthood. In Stephanie's case, the deformity she had was already more than she was comfortable with."
Dr. Geck performed the minimally invasive scoliosis surgery, and corrected her 48 degree curve down to 12 degrees, correction of 80%. Stephanie was out of bed walking in two days. In 4 weeks she was back to walking through dance practice. As the Co-Chief of the Texas Spine & Scoliosis, Dr. Geck is the first surgeon in Texas and one of the few in the United States to perform minimally invasive scoliosis surgery on adolescents and adults for idiopathic scoliosis.
Stephanie was in the hospital for 4 days. "After the 5th day I did not take any pain medicine at all," Stephanie recalls. After 4 weeks, she was back to dance line walk throughs. Back at school now as a Sophomore, Stephanie says she feels taller, skinnier, and "I have never been so happy with the way I look". She is excited to get back to dancing, gymastics, and cheer.
"I think it's beautiful, she looks fabulous," say Amy, Stephanie's mom. "I think she's 5'3 1/2" now, she was 5'2" before. She just looks like a totally different person, she looks taller, thinner, and sits up beautifully."